Innovative Pre-clinical Research
Synovo is a drug discovery company with a primary focus on inflammation and innate immune processes.
We are located in Tübingen, Germany which is both a major centre for basic research and also home to a vibrant bio-medical start-up scene.
We have two main business areas:
we provide drug discovery services in pharmacology, medicinal chemistry and bioanalytics, and,
we develop in-house novel therapeutics and related diagnostics
Our culture is focused on generating insight through inter-disciplinary, collaborative work with clients and partners.   
Within our team of nearly 50 people we have specialists in synthetic chemistry, pharmacology, analytics, immunology, neurology and biochemistry.  In addition, we have a broad network of research partners throughout the world collaborating with us in areas like basic disease mechanisms, drug formulation technology, surface modification and drug mode of action.
We welcome enquiries and we are proud of our reputation for helping colleagues and partners achieve their research goals. 
Latest news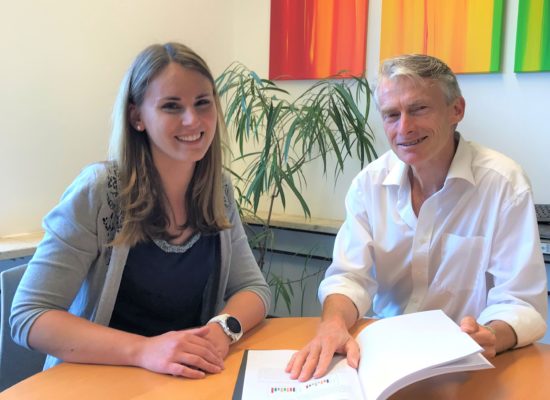 We applaud Katharina Schatz on successfully defending her thesis ("Etablierung eines Makrophagen-Salmonellen Phagozytose Assays zur Charakterisierung von Makrolid-Derivaten"). Synovo is extremely exited to be able to win her as a new employee and a strong contributor to our #TeamScience. We are always proud if our students decide to stay at Synovo after finishing their theses. […]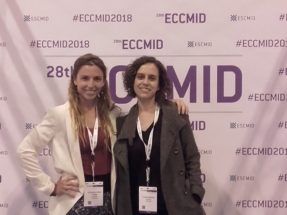 After an intense ECCMID in Madrid, surrounded by the world top initiatives in the topic of infectious diseases, we are more and more confident about our approach towards combating difficult-to-treat bacteria. We thank the organization, speakers and attendances for another year of this great global congress in infectious diseases, infection control and clinical microbiology. If […]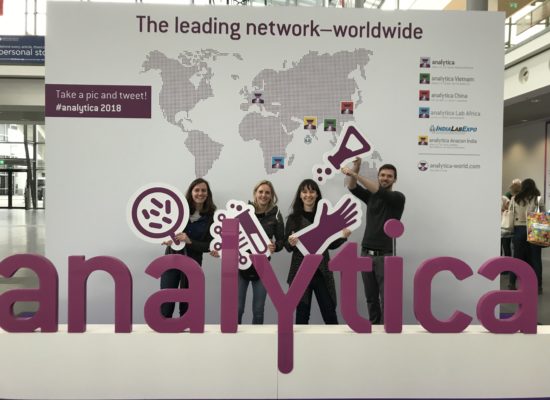 This year some members of the Synovo family took the opportunity to visit the analytica in Munich. The 26th analytica which is the leading international trade fair for laboratory technology, analysis and biotechnology, closed with an all-time attendance record – we are excited that Synovo employees took the chance to represent Synovo and to see […]
See all our news
We believe in
Research commitment. Users/patients focus. Quality and reliability.
Respect and integrity. Work-life balance.
Diversity.
Interdisciplinary team. Open and constant flow of knowledge.
Collaborative leadership. Transparent networking.
Flexibility and Creative Innovation. Challenge acceptance.
Education and training. Modern and traditional methods.
Personal growth and initiative.
Join in