Summary of our services
We offer a broad range of Histology Services ranging from tissue preparation to the evaluation of scanned slides.
Please feel free to contact us through contact@synovo.com if you want to receive a tailored quote for your research project.



If you are interested in a service which you don't see mentioned on this page,
please don't hesitate to reach out to us as our team is highly qualified
and also likes to take on new challenges.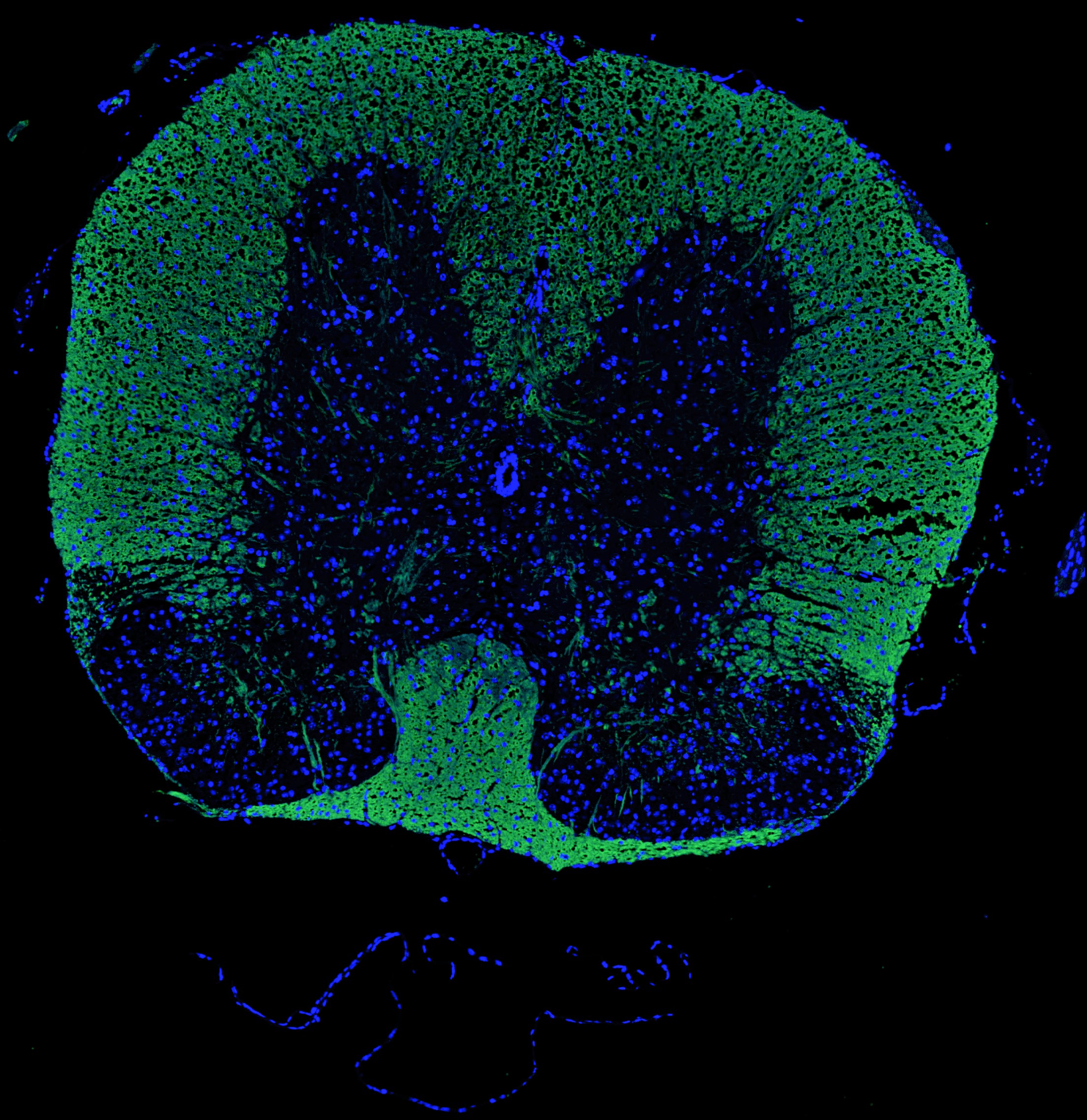 Histology at Synovo
With our in-house Histology lab we can offer detailed analysis of tissues, from sophisticated tissue processing to high-resolution imaging of specimens.
We are dedicated to offering the best solutions to the needs of our clients, either as a part of our wide range of in-vivo models or for existing samples provided by you. Regardless if you want to outsource the complete histopathological process or just individual parts of it, our teams' expertise will help you achieve the best possible result.

Individual histological capabilities include:
Paraffin embedding of all tissues, including hard-to-process samples such as adipose tissue
Manual sectioning of paraffin blocks
Mounting of individual or multiple sections
Preparation and mounting of tissue arrays
Standard histochemical stains, e.g. H&E
Special stains, e.g. Masson's Trichrome
Immunohistochemical staining (IHC)
Immunofluorescent staining (IF)
Several optional counterstains
High-Resolution brightfield-scanning
High-resolution brightfield- and fluorescent imaging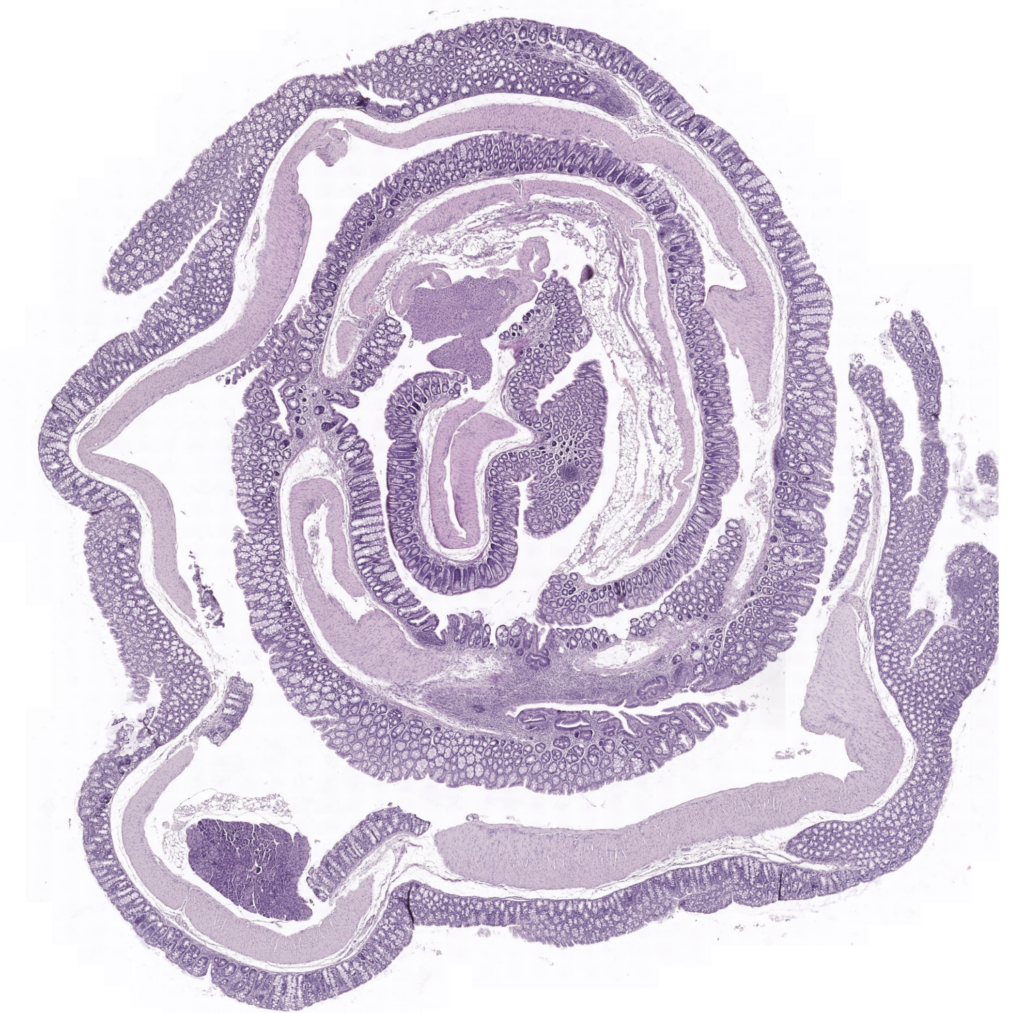 Sectioning and mounting
We currently use the following Microtome: HM 325 Manual Microtome, Leica BioSystem which is able to cut thicknesses from 5 to 10 µm.
Histochemical Staining
After deparaffinizing and dehydration steps from Xylol (CAS: 1330-20-7, ACROS ORGANICS, Lot: A0403573) to several EtOH (VWR Chemicals, Lot: 19E274010) dilutions and H2O, Mayer's hematoxylin is used to stain nuclei (Bio-Optica, REF 05-06002E). Eosin Y 1% aqueous solution is used to stain cytoplasm (Bio-Optica, REF 05-10002E).
Immunohistochemical Stain
We distinguish between direct (one step, involves a labeled antibody) or indirect method (two steps, unconjugated antibody and a secondary antibody labeled with a fluorochrome). The specific targets will be determined together with the client tailored to the specific needs of each individual project.
Please inquire if you want to know more about additional options such as Immunofluorescent staining.
Scanning of slides
We currently use the following scanner: PANNORAMIC DESK II DW, 3D HISTECH. Version: 2.2.2110942 RTM.
We will provide our clients a mrxs file, readable with CaseViewer software (compatible with iOS and Microscoft) to share online or in an encripted disk which will be shipped to the client.
Scanning of Immunofluorescent slides
We scan Immunofluorescent slides with Fluorescence Microscope BZ-X800, KEYENCE.
Analysis
We offer in-house quantification analysis as well as intensity analysis.
Please feel free to inquire if you are interested in more options such as Histopathological evaluation, opinion and scoring and we will send you a quote based on your needs and your budget restrictions.
Histology Services at Synovo
You didn't see anything mentioned here yet?
You are interested but you still have more questions?
You want to complete your study with Histology?
Then we are here to help! Please do not hesitate to reach out to us through contact@synovo.com and we will happily deliver solutions and suggestions for your research project.

Obtaining Advice and Quotes
Every study is different and we are happy to discuss your needs and answer any questions by phone.   Our clients usually find that they can save considerable time with a short discussion with our project leaders.
Should you have a project in mind, feel free to contact us for a no obligation assessment.  Based on limited input on key parameters like model type, duration, overall size of study and main end-points we can provide indicative quotes which can then be refined as the protocol becomes more definitive.